Community Outreach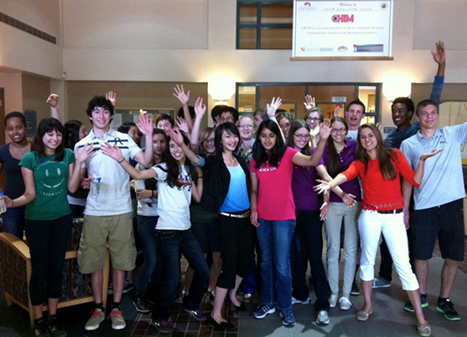 UNM participates in more National Science Foundation Engineering Research Center (ERC) grants than almost any other university in the nation. Three of UNM's four ERC programs are housed at CHTM.
Quantum Energy and Substantial Solar Technologies ( QESST ) 
Lighting Enabled Systems and Applications ( LESA ) 
Nanomanufacturing Systems for Mobile Computing and Mobile Energy Technologies ( NASCENT )
Engineering Research Centers are charged with moving transformative discoveries from the laboratory to the marketplace through the interdisciplinary partnerships of universities, industry and government. In addition to developing complex engineered systems, a key aim of the ERCs is to attract and prepare engineering students to be tomorrow's innovative thinkers and technology leaders.
Outreach Activities (Coordinator: Stefi Weisburd)
South Valley Academy
Albuquerque Institute of Math and Sciences
Museum Partnerships
Southwestern Indian Polytechnic Institute
UNM Valencia
CHTM Tours
Research Education for Undergraduates
Research Education for Teachers