AFRL + CHTM Nanoconference
A Day of Discussion
Scientists from the Air Force Research Laboratory are invited to CHTM for a day of discussion of our research and recent projects so that all may learn about each others' current work.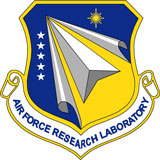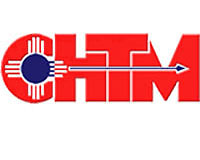 Registration has closed for this event.
Friday, March 31 • 8 a.m. - 3 p.m. • CHTM 101  
/  Social Hour 3 - 4 p.m.
Program
8:00 a.m - 8:30 a.m.
Continental Breakfast & Check-In
8:45 a.m - 9:00 a.m.
Opening Remarks
---
Nanofabrication Facility Operations
CHTM: Dr. Tito Busani
Semiconductor Research at CHTM
CHTM: Dr. Ganesh Balakrishnan
Electronics and Sensors for Space
AFRL: Dr. David Cardimona
9:45 a.m - 10:00 a.m.
Discussion & Coffee
---
Advanced Electro-Optic Space Sensors
AFRL: Dr. Vincent Cowan, Dr. Christian Morath, Dr. Danhong Huang, Dr. Preston Webster, Mr. Geoffrey Jenkins, Dr. Elizabeth Steenbergen, Dr. John Hubbs
HVPE Generation of Ultra-Low Cost Space Solar Cells with Efficiency and Performance Metrics Exceeding Silicon
AFRL: Dr. Bernard Carpenter
10:45 a.m - 11:00 a.m.
Discussion & Coffee
---
Advanced Space Power
AFRL: Dr. Geoffrey K. Bradshaw, Dr. Kyle Montgomery, Dr. David Wilt
Single-Molecule Devices: Materials, Structures and Characteristics
AFRL: Dr. Ashwani Sharma
11:45 a.m - 12:00 p.m.
Discussion & Coffee
---
12:00 p.m - 1:00 p.m.
Lunch
---
Density Functional Calculations of Defect Levels and Band Gaps in Cubic and Hexagonal SiC and GaN Using the Local Moment Counter Charge Technique
AFRL: Dr. Arthur H. Edwards
Benchmarking Image Processing for Space: Introducing the SPACER Architecture Laboratory
AFRL: Dr. Andrew C. Pineda
Quantum Cascade Laser Research at RD
AFRL: Dr. Ron Kaspi
1:45 p.m - 2:00 p.m.
Discussion & Coffee
---
Optical Atomic Clocks: Ultra-Precise Instruments for Science and Technology
AFRL: Dr. Nathan Lemke
Beam projection and compensation in the presence of distributed-volume atmospheric aberrations
AFRL: Dr. Mark Spencer
High Power Fiber Lasers at AFRL
AFRL: Dr. Angel Flores
2:45 p.m - 3:00 p.m.
Closing Remarks
---
3:00 p.m - 4:00 p.m.
Social Hour & Refreshments
---